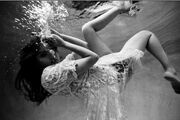 Sometimes - even the strongest fall
 ∞For infinity we will be together ∞ 
DaughterofPoseidon14
I am a B-Crat, Admin, and personal friend of the founder. If you have any questions than come to me. 
       ~All Roads lead to Rome- Welcome to Camp Jupiter and Half-Blood Wiki!~
My favorite characters from Heroes of Olympus are Reyna and Percy. Highlight below box to view
CENTURION of the 1st Cohort. :)
Poll of the Month 
What to change my profile picture to :)
I AM A BUBBLE 
Welcome to Camp Jupiter Wiki!                                                                                  Remember:ALL roads lead to Rome! 
Community content is available under
CC-BY-SA
unless otherwise noted.